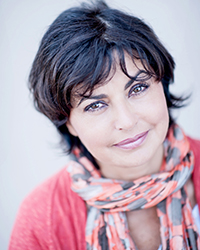 Susan Bursak – Business Manager & Co-Owner
Susan and her two partners started AW Health Care in 2002. Susan and her partners believe in doing whatever it takes to care for the whole person. Everyone deserves to "age well" and that has become their mission. Susan and her husband of 30 years moved to St. Louis from Belarus. Susan earned a Bachelor's degree in art and computer science from St. Louis University. Susan currently manages the business operations for the company. When she is not working at AW Health Care, she is cooking, hiking and traveling. Susan has a son, age 26, and a daughter, age 22.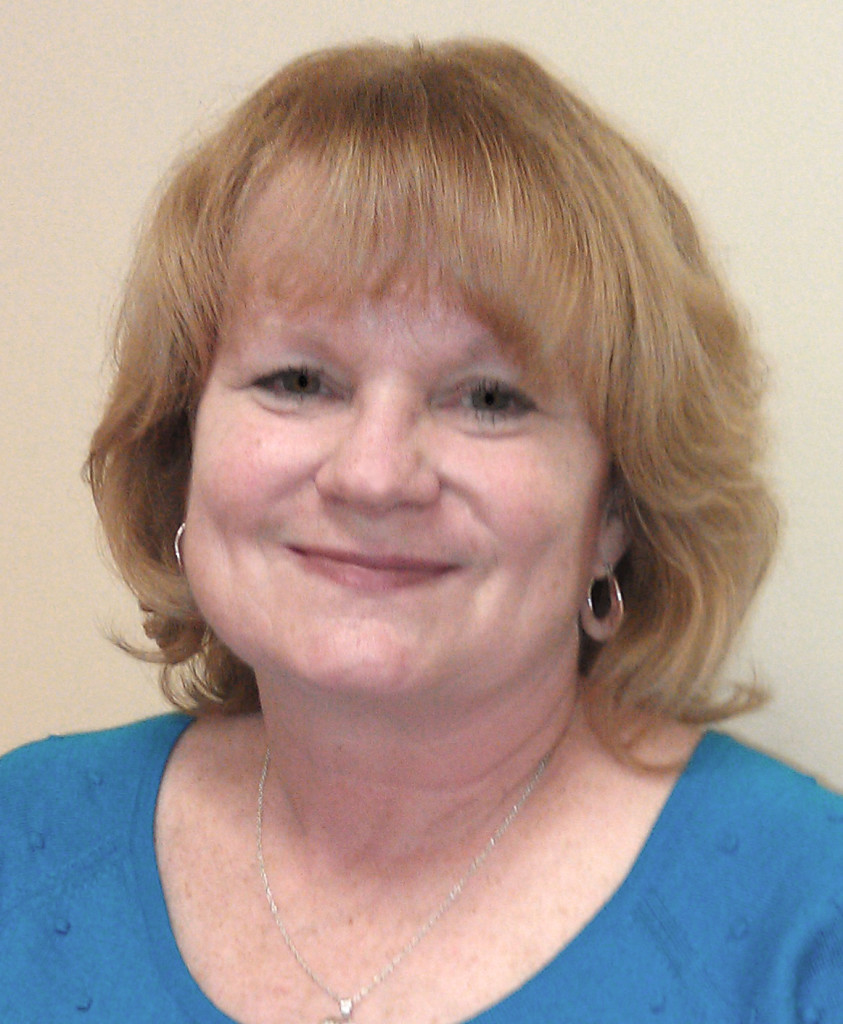 Karen Hardy – Human Resource Manager
Karen recently joined AW Health Care as Human Resource Manager. Karen manages all the activities of the AW Human Resources Department, including payroll and benefits administration. She comes to AW with a degree in Accounting from Benedictine College. She is a CPA and has over 20 years' experience in human resource management. A native St. Louisan, Karen comes from a large family, having grown up with five siblings. Currently she has her hands full with her own four children, three of which are in college and one in 8th grade, and a 55-pound Visla named Zoe. She loves gardening, and reading when she isn't busy with all her family activities!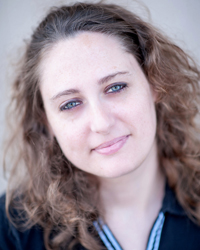 Jessica Monks – Office Manager
When you call AW Health Care and are greeted warmly by a pleasant voice, you are probably talking to Jessie! Jessie wears many hats as she mans the front desk and handles incoming phone calls. She assists with many human resource duties in addition to managing the front office. Jessie is truly the face and voice of AW to our many clients and patients. Prior to coming to AW, Jessie was a medical assistant in a physician practice. She has over 12 years' experience in healthcare and a degree from Anthem College. Jessie is currently working on her Bachelor's degree in medical management with a minor in psychology. Jessie, originally from Illinois, now lives in High Ridge, Missouri with her family including a beloved dog, Bella. When she is not working or studying, Jessie likes to read and spend time with her family.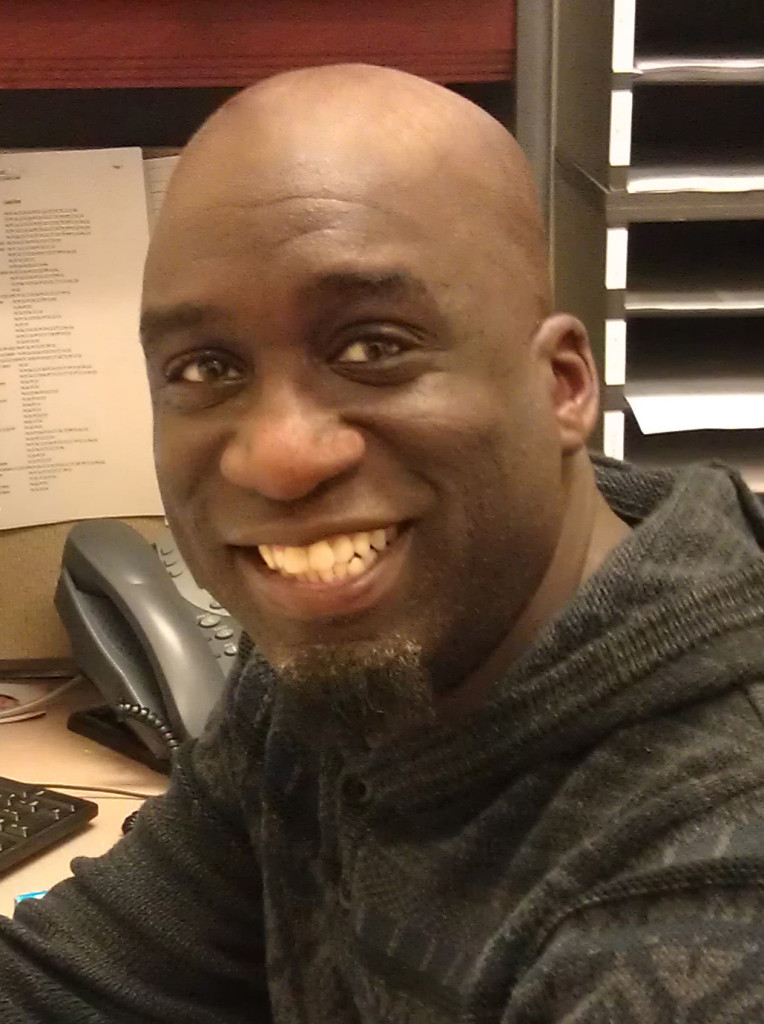 Antoine Bailey – Human Resource Specialist
Everyone just starting work at AW Health Care has the opportunity to meet Antoine. Antoine's job is to help new hires get settled at AW. He participates in hiring, and assists with all human resource policies and procedures. He also helps with the orientation of new employees. After 5 years of experience in this role with other healthcare companies, Antoine has proved to be very valuable to the human resource function due to his great interpersonal skills and wonderful attitude. Antoine received his degree in human resource management from Phoenix University. He is a native St. Louisan with three sons and two granddaughters. His free time is spent with family and friends…and shopping!
Michelle Funk, RN – Director of Nursing, Missouri Office
Michelle has been a nurse since 1995, serving in the home health arena since 1997. She feels quite fortunate to have found her calling early in her career. Michelle is proud to work with such a wonderful group of people and truly loves being part of the AW Health Care. Michelle also feels especially lucky to be working with a team that truly strives to "above all, do the right thing." AW Health Care consistently strives to do whatever it takes to deliver quality care and advocate for our clients as if they were our own mothers, fathers, brothers or sisters, and that is a rare treasure to find. When she is not caring for patients, Michelle is exploring area geocaching, traveling and spending time with family. Michelle has a daughter, age 19 and a son, age 16.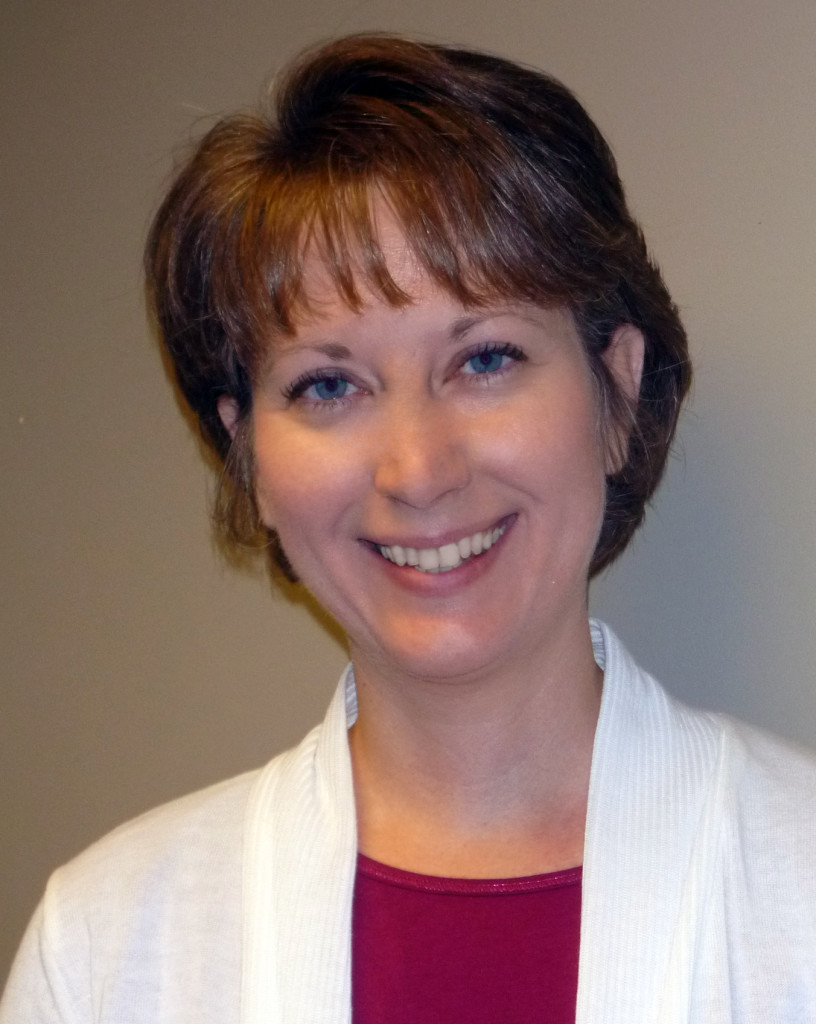 Amy Humphrey, RN – Director of Nursing, Wentzville Office
Amy joined AW Health Care as the Director of Nursing working out of the AW Health Care Wentzville office. She manages all aspects of the home health department. She also makes home health visits to patients' homes and supervises 5 field nurses. Amy graduated from St. Charles Community College with an LPN, and then earned her RN from the Excelsior College online program. Amy is originally from Ohio but moved to Wentzville with her family because her dad worked at the GM Wentzville plant. Amy still lives in the Wentzville area with her husband, two sons, and the beloved family dog, Gus, a lab-/basset-mix. She likes all outdoor activities and especially enjoys camping.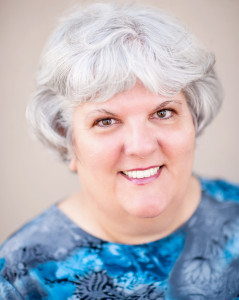 Janice Wilson, RN
Janice has been a nurse for 37 years. She has been with AW Health Care for over 6 years. Before coming to AW Health Care, Janice spent 8 years in home care and 23 years serving patients in the hospital setting. Cardiac care is her specialty. At AW Health Care, Janice is the Clinical Coordinator for the Medicare Skilled Home Care Department. Keeping in touch with visiting nurses on patient progress is the primary focus of her job. "I help the nurses solve problems. I know how hard they work to deliver excellent care and I do whatever I can to make their jobs easier." Janice also does much of the communication with doctors' offices and insurance companies which helps patients get their needs met.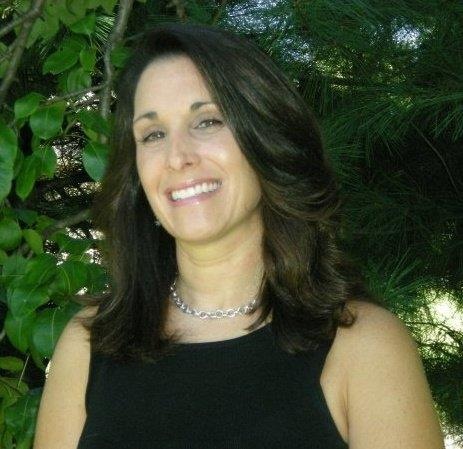 Ilene Gould, PT
Ilene is a physical therapist with AW Health Care. When she was 12 years old, she decided to be a physical therapist after being so impressed with the home care physical therapy her grandmother received for a terminal illness. "This has been one of the best choices I have ever made," says Ilene. Ilene is originally from Long Island, New York but moved to St. Louis to attend Washington University where she earned a Bachelor's and Master's degrees in physical therapy. After graduation she moved to California where she practiced orthopedic sports medicine physical therapy for 5 years. After the birth of her first child, she moved back to St. Louis practiced home care physical therapy. Now she works for AW Health Care and serves dementia patients working with them in homes and assisted living facilities. She is the proud mother of three…a daughter, 19 years and two sons, 16 and 12 years. Her grandmother would be so proud!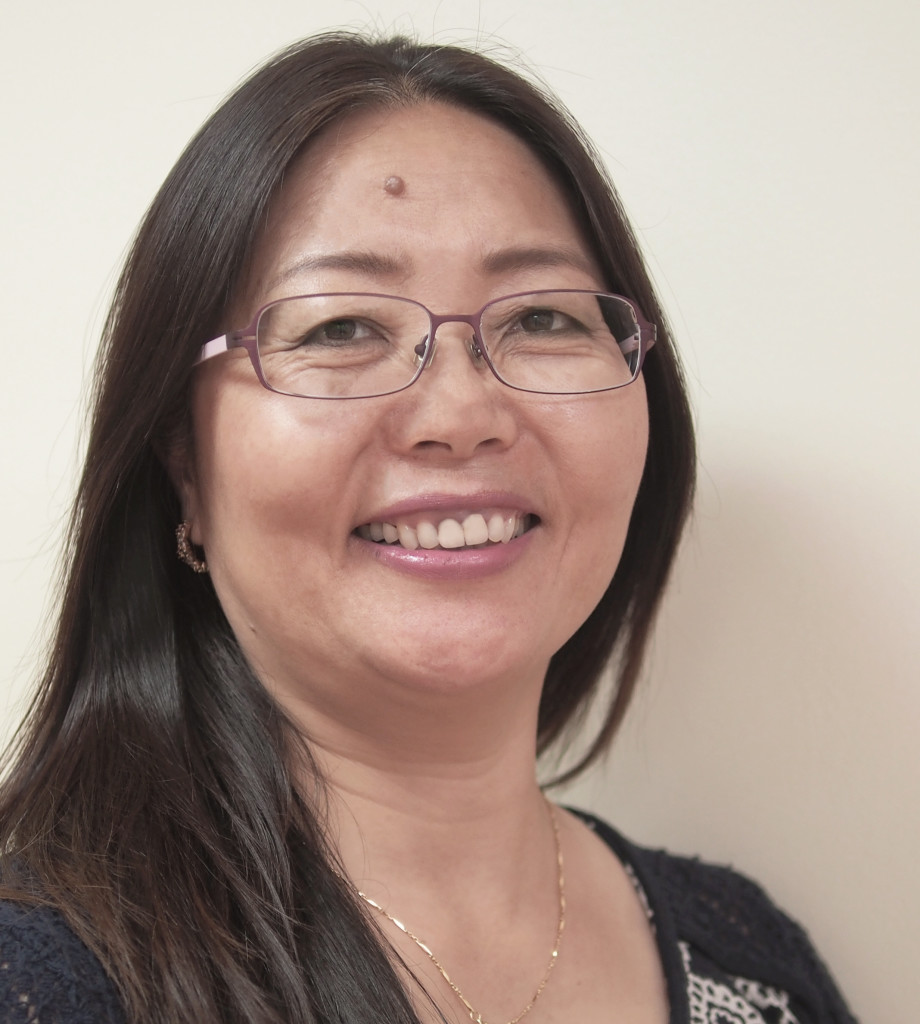 Sue Li, Coordinator for Chinese Languages

Sue is the AW Health Care Coordinator for Chinese Languages. She has been with AW Health Care since 2003. Sue wears many hats in her position. She schedules care for all Chinese-speaking patients. She translates for nurses, makes home visits, supervises the caregivers, provides on-the-job training, and conducts performance evaluations. Sue makes sure that top quality, customized care is provided to each Chinese patient in his/her language with great sensitivity to Chinese customs and religious traditions. She works in area Chinese communities to introduce AW Health Care services and connects the people with much-needed home health and in-home resources. Sue was born in Ningbo, China and attended Ningbo University where she earned a Bachelor's degree in Chinese Language. In China, Sue was the Chief Auditor for the Bank of Communications. She moved to the United States in 2002 and came to Missouri where she married with her husband. She earned an Associate's degree in Liberal Arts from Jefferson Community College in Hillsboro, Missouri. In addition, she earned a bachelor's degree in Accounting from the University of Missouri in St. Louis in 2009. Sue is fluent in Mandarin and English and can also understand Cantonese. Sue's favorite pastime is traveling. She hopes to visit Greece and Italy. Sue spends her free time hiking, swimming and cycling. She also likes to read.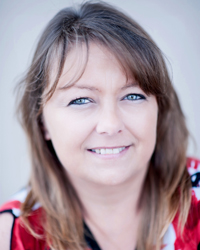 Lishana Bohn – Administrative Assistant- Home Care
Lishana has been with AW since the fall of 2012. Lishana handles all aspects of new employee orientations. She also monitors and documents the mandatory annual training of all AW aides. She enters time sheets for the Consumer Directed Services program and for the Private Duty Department. Prior to joining AW, Lishana worked for St. Louis University's Orthopedic Clinic and has over 17 years' experience in the healthcare industry. Besides handling all her duties at AW, Lishana is currently taking classes at Maryville University to earn her Bachelor's degree in psychology. A native St. Louisan, Lishana grew up in Shaw Neighborhood. She has two children, Shalina, age 25 and Jeffrey, age 17. She also has a cat named Peppy. When she's not working or studying, Lishana like to read, watch movies and lounge by the pool! "I love working at AW Health Care!" says Lishana with a smile.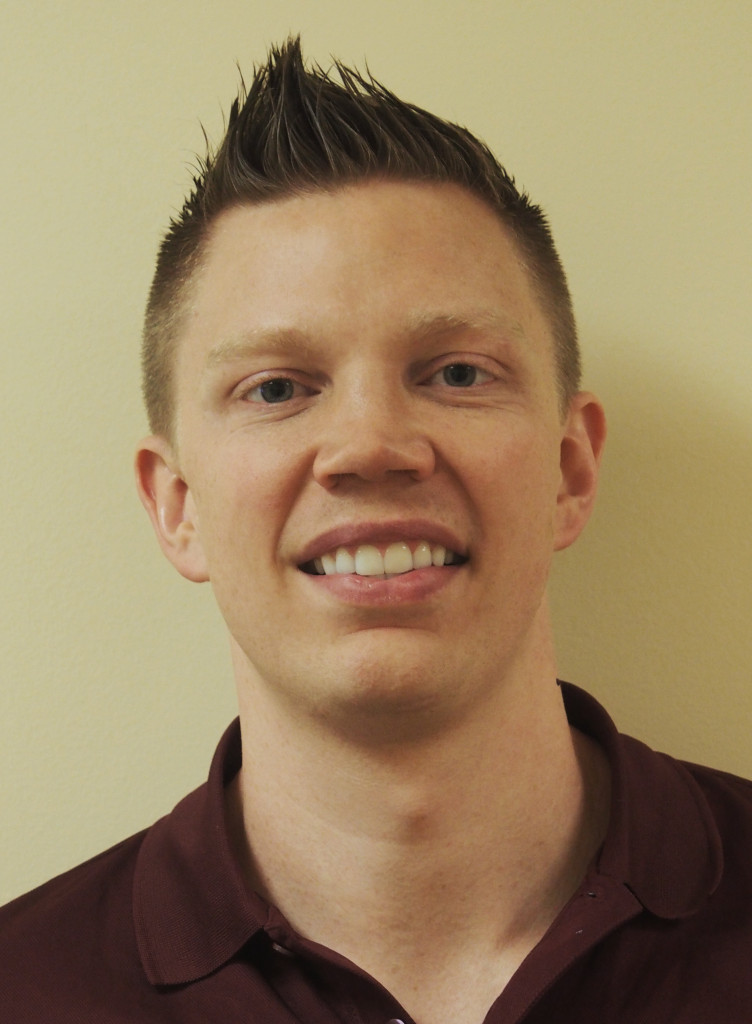 Matt Damrell, PT – Manager: Fairwinds Resident & Outpatient Physical Therapy
Matt Currently works for AW Health Care as a physical therapist, and has been working at Fairwinds with seniors for the recent 4 years. Previously, he worked for Alliance Rehab CCRC and RPI Physical Therapy in outpatient, inpatient, home health and acute care. Matt has a Master's of Science in physical therapy. He is licensed in the State of Missouri. Matt has tremendous skills in all types of manual therapy and is particularly good in working with older adults who have problems with arthritis, osteoporosis, pain, weakness, balance problems and joint replacements. Matt says: "I take great pride in helping people regain their functionality so they can get back to doing all the things they love to do. That's what drives me!"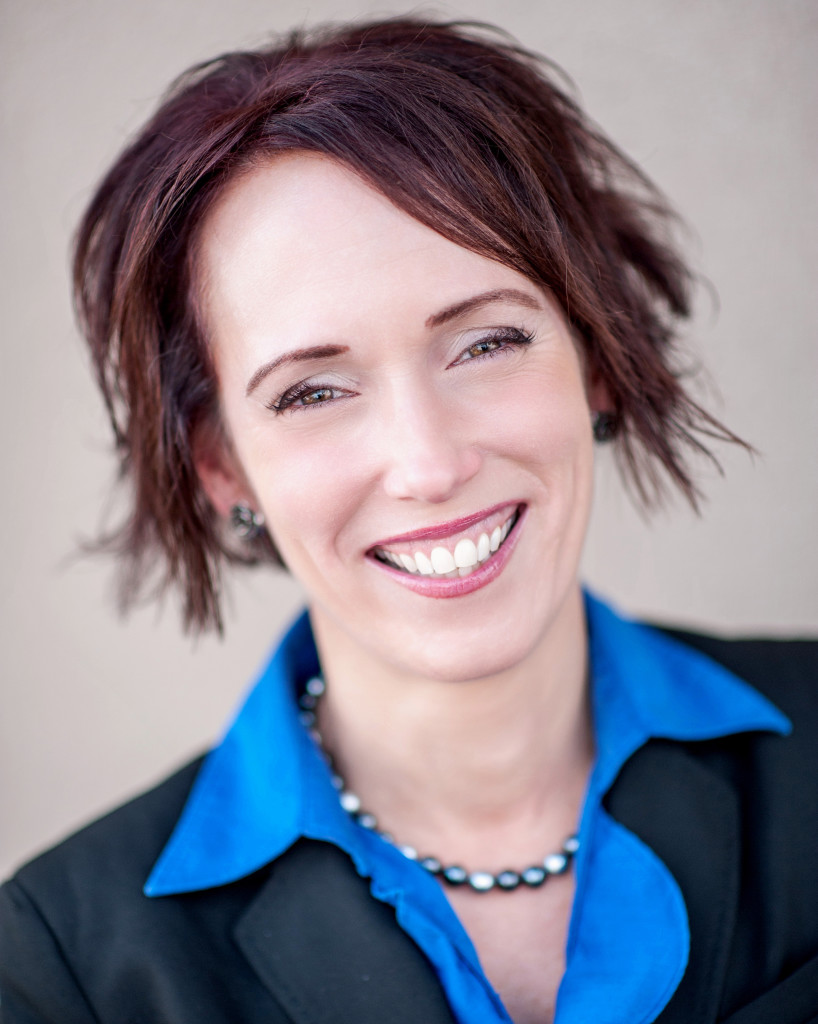 Diane Fanning – Marketing Director and Senior Care Consultant
Diane has been with AW Health Care since 2005. She has her Associates Degree in Physical Therapy and prior to starting with AW, she was a Director of Therapy Services with a rehab facility. Diane has over 20 years' experience in working with seniors, which has always been her true passion. Diane establishes and coordinates services for many new clients to AW Health Care. She provides personal support and compassion to seniors and their families, modeling the mission of AW Health Care. Diane lives in Ballwin with her husband and two daughters. In her spare time, she loves to go running and hiking.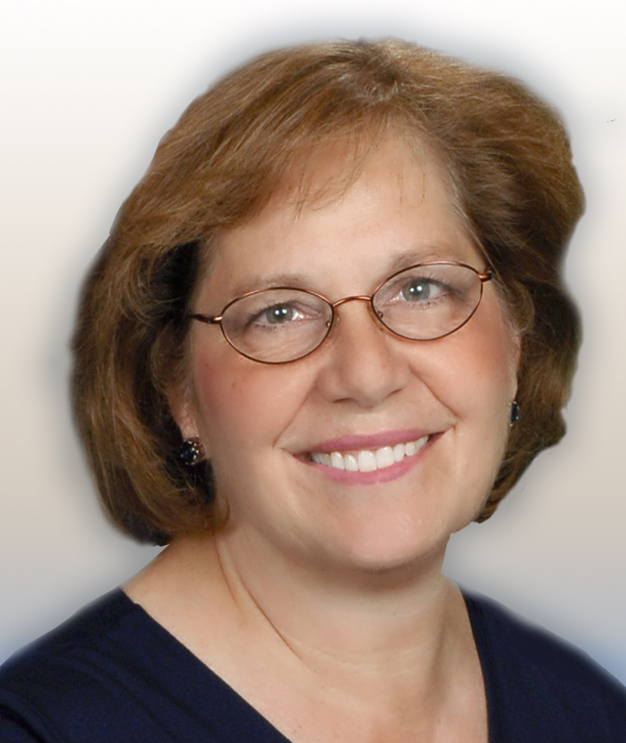 Rebecca Boerner – Marketing Communications & Digital Media Consultant
Rebecca provides marketing support for the AW Senior Care Consultants. She develops and manages all the professional and consumer health care information for all AW Health Care publications and programs. She also manages the digital content for awhealthcare.com, email marketing and SEO. Rebecca has a Bachelor's degree in fine arts from Indiana University and a Master's degree in Business Administration from St. Louis University. She also has a Certificate in Digital Media with specialization in Page Layout Graphics. She has over 25 years' experience having managed a diverse array of marketing communications projects, primarily in the healthcare industry. Rebecca lives in Ballwin with her husband, 2 daughters, ages 24 and 21, and a son, age 16 years.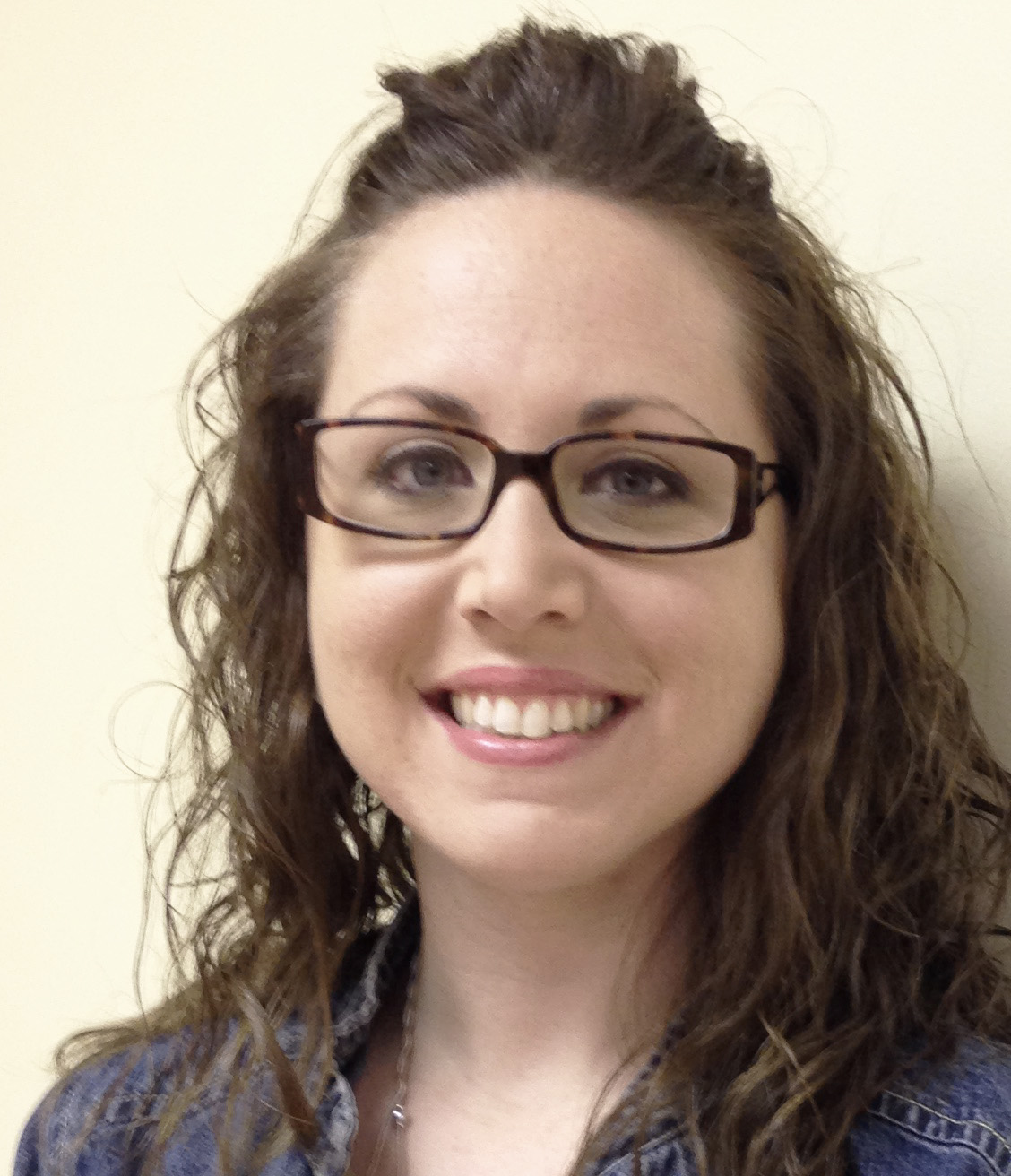 Stacy Caan – Senior Care Consultant
Stacy is the Senior Care Consultant in the Collinsville office. Stacy is a graduate of Southern Illinois University in Edwardsville. She earned a Bachelor of Science degree in Public Relations and is named in the Sutton "Who's Who in Elite Healthcare". Stacy has had over 7 years' experience in healthcare marketing. She has held previous positions in marketing, sales and admissions in area nursing homes, and helping seniors find the perfect housing to meet their needs and circumstances. Stacy meets with families and potential referral sources to educate them on AW Health Care services. She says, "I want to let AW patients know that here, they are part of a family…a family that knows how to keep seniors safe and independent in their homes." Stacy is a strong patient advocate and works hard to help seniors improve their health and wellness through AW services. Stacy is married, has two children, a boy, Cody, and a girl, Kylie. She also has two dogs, and loves making home improvements. She also enjoys outdoor activities, particularly the beach…and shopping, especially purses and shoes!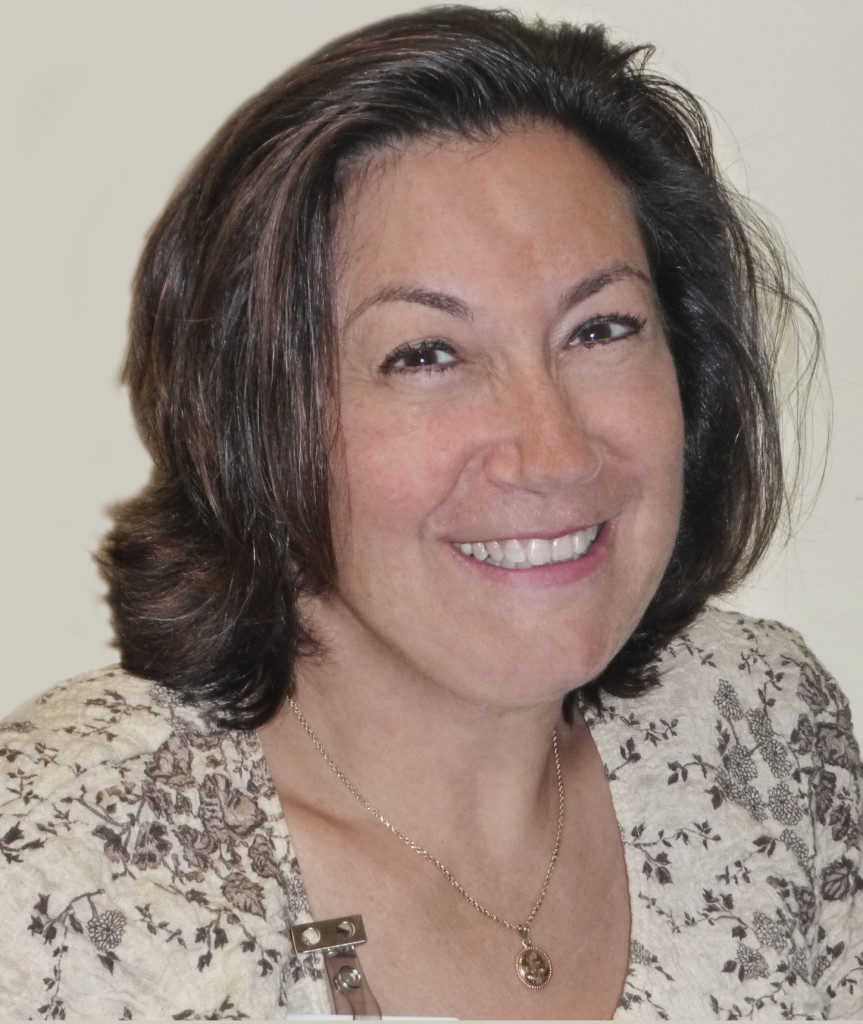 Golda Cohen – Senior Care Consultant
Golda has been with AW Health Care since 2012. Golda works with families, social workers and physicians to connect seniors and other patients with needed in-home services. She goes the extra step to fully explain AW Health Care services including therapy, personal care assistance and chore services to Medicare and Medicaid beneficiaries, veterans, and private pay patients. She works with families to explore all payor sources to help people find ways to pay for services they need.
Golda says, "I hold people's hands and help them navigate this type of healthcare. I want to make it as easy as possible for them."Golda is a proud native-born Texan, but moved to Webster Groves at an early age with her family. She earned a Bachelor of Journalism degree with an emphasis in broadcasting from the University of Missouri. Golda has extensive experience in several industries including healthcare, database marketing and print advertising.
Golda is married and has two children, Rebecca, age 19 at Drake University, and Adam, age 16 at Parkway Central High School. She has two dogs, Astro and Sydney. Golda is also an accomplished teacher of Hebrew, each year helping students prepare for their Bar/Bat Mitzvah.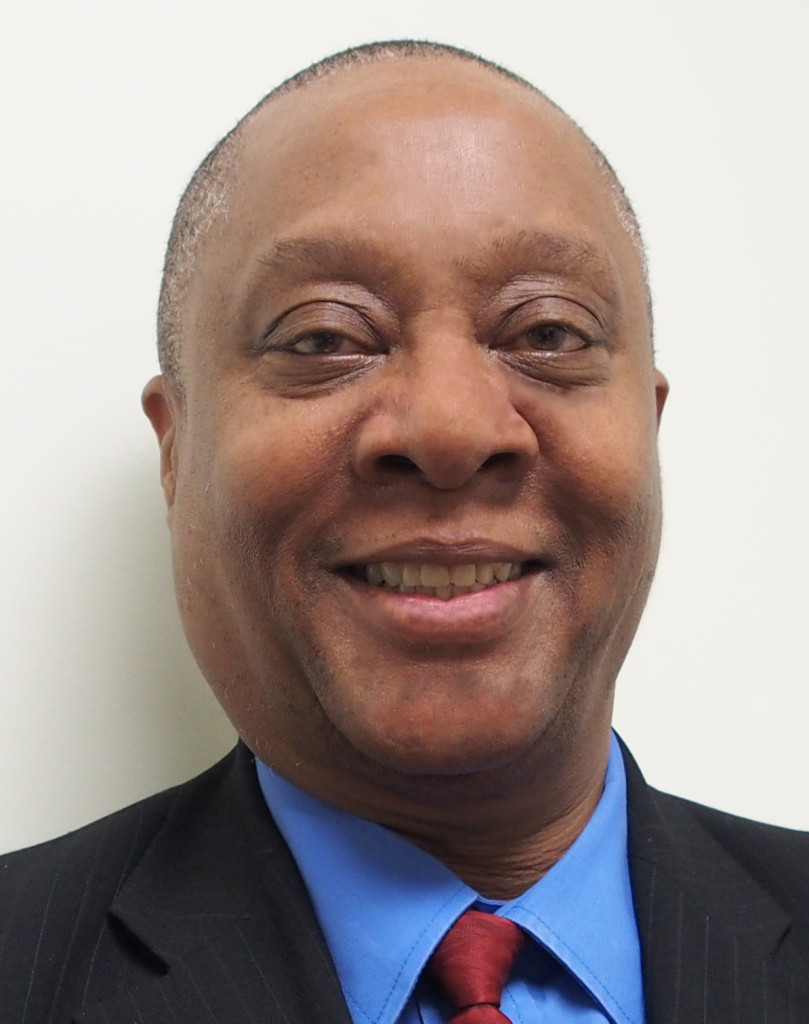 Ken McNeese – Senior Care Consultant
Ken, AW Senior Care Consultant joined AW Health Care in 2014. Ken has a Bachelor of Science degree from Illinois State University and a Masters' in Business Administration from National Louis University. He has 30 years' experience in healthcare having been in pharmaceutical and hospital cardiovascular sales. Ken has been recognized for his outstanding sales achievements in this field. At AW, Ken develops business relationships with potential referral sources. His relaxed and easy style puts seniors and families immediately at ease, making it easier for them to wade through some of the more complex healthcare planning decisions.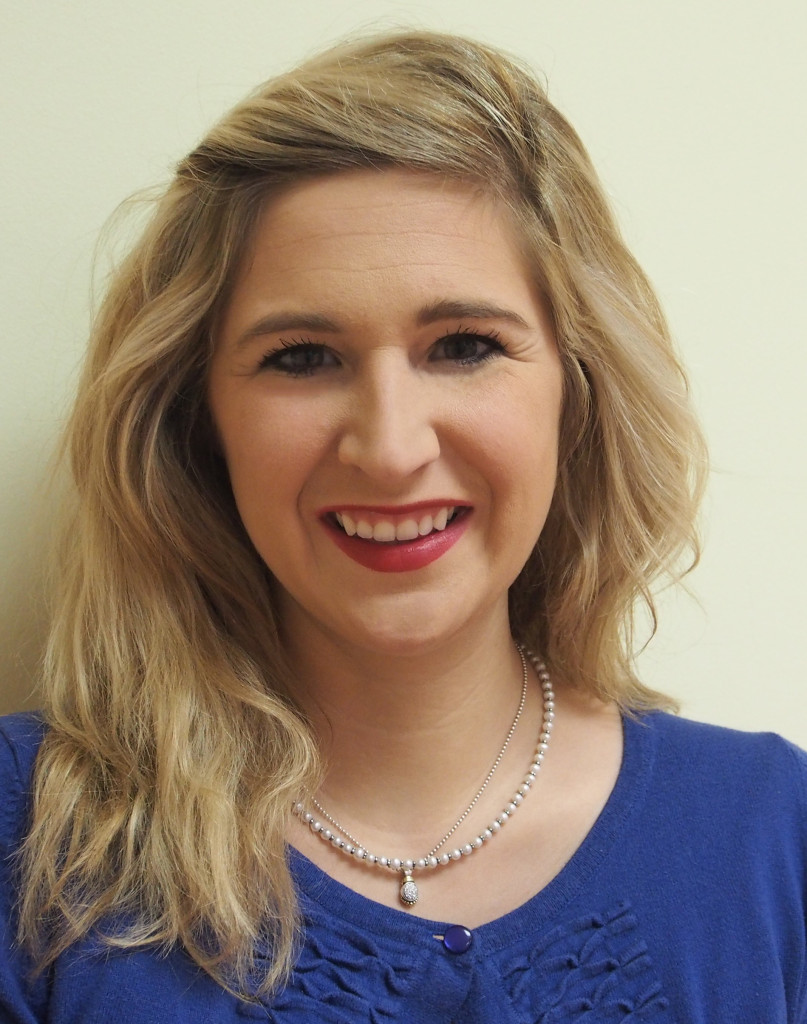 Patricia Parvizi – Senior Care Consultant
Patricia, AW Senior Care Consultant joined AW Health Care in 2014. She recently graduated from the University of Alabama with a Masters' degree in Health Studies. Patricia is a Certified Health Education Specialist, and has four years' experience in the home health industry. Her on-point communications skills enable her to effectively communicate the benefits of AW home health and private duty services. Physicians, social workers and long term care staff are some of the professionals she meets with regularly. Working out of the AW Wentzville office, Patricia also meets with individuals and groups in the community to educate them in a fun way on many health issues. Patricia is passionate about health education and knows that it is critical to building a vibrant, healthy community.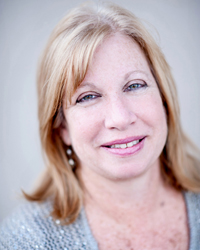 Mimi Schweikert, MSW – Medical Social Worker
Mimi, originally from San Juan, Puerto Rico, is fluent in both English and Spanish. Mimi works for AW Health Care as a Medical Social Worker participating on a multidisciplinary team to serve diverse cultures and traditions. She works with clients and their families by linking them to community resources and assisting them with their treatment plans. Mimi has a Masters' degree in Clinical Social Work and over 20 years' experience. She has three children, twin boys, age 16 and a daughter, age 20.